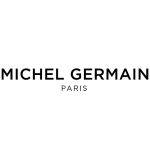 Michel German Parfums Ltd.
About the Company
Michel Germain Parfums is one of the world's pre-eminent suppliers of men's and women's perfumes, eau de toilettes, beauty creams and other related products. Our more than 1,000 products are in demand around the world and can be found in prestigious outlets such as HBC, Macy's and JC Penney, or on-line via Amazon, MichelGermain.com and elsewhere.
We operate as a close-knit team and are looking to bring aboard our newest contributor.