Social Media Intern
Full Time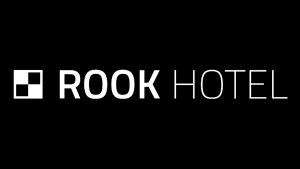 Location: Mississauga, Ontario
Type: Full-time/ Part-time/Hourly
Employer: Rook Hotel
# Of positions: 1
Vehicle Required: No
Job Qualifications:
Candidates must be proficient in social media and graphic design. Other qualifications include:
Proven record of increasing brand awareness using social media.
Technological & social media savvy.
Creative, visually driven, and outcomes driven.
Passionate about leading and driving brand awareness to promote an exciting hotel launch.
Have excellent written communication and digital design skills.
Be independent and self-motivated.
Be familiar with Microsoft Office products, Canva, and key social media tools.
Recent completion or working towards the completion of a bachelor's degree in marketing, journalism, public relations, or a related field.
Experience or knowledge in creating and implementing a brand and social media strategy.
Experience with a DSLR is an asset.
Job Description:
This is a part-time or full-time intern position role supporting our communications team and you will report to our Chief Technology Officer. This position will be on location at our Hurontario Corporate Centre located at 3660 Hurontario Street in Mississauga.
The main responsibility of the Social Media Intern will be to create and implement a brand and social strategy to drive the Rook's Hotel online presence showcasing it's construction status and invoke visibility by creating and posting blogs, and various social media posts.
The most important responsibility of the Social Media Intern is to develop and increase brand awareness through the usage of social media platforms using a variety of social media content including blogs that is completed with a high level of efficiency, accuracy, excitement, and positivity.
Company description:
Rook Hotel is a start-up high-tech hotel in the heart of Mississauga. Located conveniently across from Square One and 15 minutes from Toronto Pearson Airport. This hotel will be composed of cutting-edge technology offering an innovative and novel experience. As an up-and-coming high-tech hotel, we are looking for a "Social Media Intern" to join our team of A players to support our marketing and communications team. Our 3rd generation family business began in 1971 and consists of several companies in the real estate investment and development sectors: Advisors Realty, Brokerage, Storwell Self Storage in Mississauga, Scarborough, and Etobicoke, Bid13.com Online Storage Auctions, Hurontario Corporate Centre & DBNC Group, and our upcoming development ROOK Hotel. For a complete list of exciting job opportunities at, please visit: https://www.storwell.com/careers
If you are interested in applying to this position select the Apply for Job button and you will be redirected to Storwell's online application.