Shift Supervisor
Full Time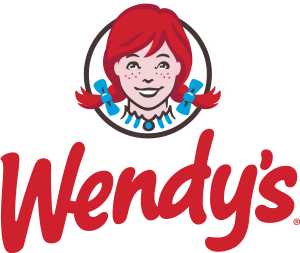 Description
We're looking for friendly and outgoing Shift Supervisors!
Shift Supervisors are a critical part of our restaurant leadership team. Shift Supervisors work with restaurant management to provide the direction and training required on every shift to exceed our customer's expectations. As a Shift Supervisor, you will be responsible for assisting the execution of daily operations activities.
The following provides an overview of the basic responsibilities of a Shift Supervisor:
You will oversee and manage a multi-million-dollar operation, provide great customer service and provide leadership in a team-oriented atmosphere.
You must be available to work all shifts – Opens, Midday, and Closing Shifts.
General Responsibilities:
Train, monitor and reinforce food safety procedures to crew members.
Act as Cash Manager as needed, including setting up cash register(s) at open and verifying cash at close.
Perform walk-through's to ensure the restaurant is ready to open/close and/or rush-ready.
Work with Restaurant Management team to train, develop and communicate with crew members and Team in a way that maximizes retention.
Supervise, coordinate and delegate the execution of operations tasks and ensure compliance with all Company policies and procedures to "Delight Every Customer".
Work with the Restaurant Management team to ensure quality, production and service standards are met and to create a safe, efficient and professional environment for customers and other employees.
Assist the Restaurant Management team in maintaining proper coverage via crew member schedules to ensure that the restaurant attains/exceeds all customer service standards.
You will partner with other Restaurant Management to identify specific opportunities for optimizing efficiencies and maximizing the profitability of the restaurant.
Follow up and ensure resolution of guest-related issues as needed.
As a multi-unit Wendy's franchisee, Quicker Foods Inc. offers some unique benefits and perks, such as:
Competitive wages
On the job training
Incentive programs
Community involvement opportunities
Discounted food and drink while working
Health and dental benefits for qualifying employees
Advancement opportunities at the restaurant, operations, and head office level
Opportunities to receive training and development in food safety and health and safety
Planning on moving but don't want to lose your seniority or look for a new job? With 55 and growing locations, we may be able to find a perfect fit for you, whether you are relocating for personal, educational, or work reasons.
Requirements:
Ability to motivate staff and work well with others
Previous food/customer service experience is an asset
Flexible Availability
Strong customer service and communication skills
Must be able to take direction, give direction, and work well in a team environment
Friendly, outgoing personality
Company Information
In keeping with the Ontario Human Rights Code and the Accessibility for Ontarians with Disabilities Act (AODA), accommodations are available throughout the recruitment and selection process. If contacted for an employment opportunity, please inform us of any accommodations required.
Quicker Foods Inc. (QSR Group), operating as Wendy's, is committed to a fair and inclusive work environment and seeks talent with diverse life experiences and perspectives. We are an equal opportunity employer that hires talent regardless of age, race, creed, colour, religion, national origin, ancestry, marital status, affectional or sexual orientation, gender identity or expression, disability, nationality, sex, or any other legally protected grounds and will not discriminate on these bases.
When he was eight years old, Dave Thomas dreamed he'd run the best restaurant in the world. He didn't just achieve his dream; he shared it with everyone. Dave loved two things above all else, food and people. That's why he started Wendy's. He believed in a place where you get great food, made fresh, served by nice people. At all our restaurants, we do our best to carry that simple idea daily. It's his legacy.
Our name is Wendy's, but we will always be Dave's place. Learn about the legacy and see how you can keep it alive as part of our crew!
If you are interested in applying to this position select the Apply for Job button.