Sandwich Artist (FT and PT)
Full Time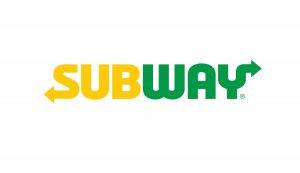 We want you to join our team as a Subway Sandwich Artist. If you have the desire to be challenged, work in a fast-paced, fun environment and to grow your career – look no further.
As a Subway Sandwich Artist, you will enjoy:
Flexible schedules
Large, stable employer
Career Advancement opportunities
Task variety
Your key responsibilities:
A Sandwich Artist greets and serves guests, prepares food, maintains food safety and sanitation standards, and handles or processes light paperwork. Exceptional customer service is a major component of this position.
You will interact with many customers daily, all while working in a fun, energetic environment accomplishing daily tasks around the store!
You are good at:
Customer Service / people interaction
Communication and friendly conversation
Performing at a quick pace while having fun
Working both independently, or as part of a team to accomplish daily goals
Understanding and implementing written and verbal instruction.
Operating a computerized Point of Sale system/cash register.
Great if you have:
Food Service experience
Motivation to advance in your career!
Willingness to learn and have fun!
Requirements:
Physical requirements such as bending, standing, walking the entire workday, and ability to lift 10 pounds frequently and up to 30 pounds occasionally
Must be able to work any area of the restaurant when needed
If you are interested in applying to this position select the Apply for Job button and you will be redirected to Subway's online application.
Print Job Listing