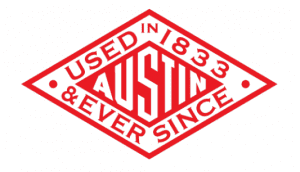 Austin Powder Company began in 1833 to manufacture black powder to blast rocks, mine coal, create canals, and literally move mountains. Today Austin Powder is a world leader in the blasting industry, we provide blasting services and commercial explosives throughout North America and the World. We primarily service the construction, mining, quarry, and seismic exploration industries. We are an industry leader in the manufacturing of detonating cord, detonator-sensitive emulsions, cast boosters, high-explosive emulsions, and non-electric detonators.
Summary of the Role
Austin Powder Company is seeking a labourer for our Lanark, ON location. Austin Powder Company is a world leader in explosives manufacturing and in the commercial explosives blasting industry servicing the: quarry, coal mine, construction, and seismic exploration industries.
Duties / Responsibilities
Responsible for loading/unloading product for delivery, which results in frequent lifting of 40-50 pound product bags or boxes.
Assist with site preparation and equipment set up.
Operate company vehicles to transport products to and from specified job sites.
Assist the Blaster in charge with safety preparation.
Performs labor support at job sites and location (e.g., inspect product bins, inventory of product, completion of required paperwork) under the direction of the Blaster in charge or Location Manager.
Maintains safe working conditions.
Qualifications / Requirements
Class G license
Requires a fit person who can handle lifting as necessary
Involves daily physical labour as well as periodic shop days and duties that are expected from all employees.
Must provide clean driver abstract
Able to pass security screening (Criminal record check)
Able to pass post offer pre-employment functional abilities evaluation
Able to pass post offer pre-employment and random drug screenings
Benefits
Extended Health
Dental
RPP
Accidental Death & Dismemberment
Weekly Income (STD)
Long Term Disability
Group Life Insurance
Dependent Life Insurance
Contact   Austin Powder 613-259-3105 for further details
If you would like to apply for this position please select the Apply for Job button.