Grocery Supervisor
Full Time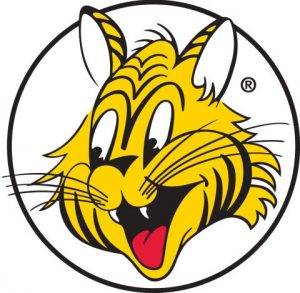 Job Requisition ID JR120067
About Us
Are you looking for a career that will let you learn, grow and challenge yourself in a FRIENDLY and FUN environment? We're proud to be Canadian, proud to support the communities that we work and play in and proud of our continued success for over 50 years. Have a look at our current openings and you'll see that a career with Giant Tiger is just what you've been looking for!
Job Description:
About this Opportunity
Recognized as an Employer of Choice, Giant Tiger's retail stores provide dynamic work environments with many opportunities for a fulfilling career. We are a Canadian owned and operated retailer (and proud of it!), with a strong commitment to the community, and over 60 years of success. If you are looking for a challenging and stimulating career, Giant Tiger may be right for you. We believe in opportunities for growth & development, teamwork, and engagement.
We are hiring a full-time Grocery Supervisor for our store in Carleton Place, ON!
Giant Tiger Offers:
Giant Tiger Store Discount
Health/Dental/Vision benefits;
Profit Sharing;
Grocery Supervisor, Job Highlights:
Overseeing the day to day operations
Involved in buying, merchandising, and replenishment of products
Execution of the GT System
Inventory management
Planning and set up of sales events.
Store associate engagement
Grocery Supervisor, Job Requirements:
3 years retail experience
2 years team leadership experience
Exceptional planning and organizational skills
Strong merchandising skills
Analytical skills which would lead to appropriate action and recommendations being made to the Store Owner
Actively involved and connected with the store's local community
Grocery Supervisor, Job Schedule:
The Grocery Supervisor has consistent opening responsibilities, with day shifts starting at 6:00am and ending at 3:00pm. A typical schedule will also consist of two evenings per week, and alternating weekends. As a full-time Supervisor, this position will be scheduled for 40 hours weekly.
If you are interested in applying to this position select the Apply for Job button and you will be redirected to Giant Tiger's online application.
Giant Tiger is an equal opportunity employer and is committed to fair employment practices.
Are you are interested in this position but don't yet meet all the criteria? We want you to apply anyway!
During our recruitment process we are looking for an incumbent that will not only learn and grow in the role, but also contribute to our diverse, equal and inclusive culture.
If you require accommodation during your pursuit of a role at Giant Tiger please contact careers@gianttiger.com.