Finance Assistant
Full Time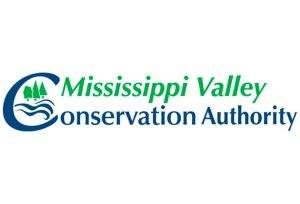 Finance Assistant
Job No: MVC15
Location: Carleton Place, Ontario
A key member of the Mississippi Valley Conservation Authority (MVCA) team, the Finance Assistant primarily provides financial and administrative support for the Treasurer as well backup for other Administrative Staff.   This is a Permanent Full-Time position working at our Carleton Place office, and a vehicle is needed for commuting purposes.  This position is eligible to work a hybrid work model.
MAIN RESPONSIBILITIES (This is not an exhaustive list)
Financial Support
Process accounts payable by: ensuring appropriate approvals were received; ensuring delivery of goods and services prior to payment of invoices; entering invoices into financial system; and preparing cheques.
Process accounts receivable by: receiving cheques, creating/issuing invoices, monitor outstanding receivables, preparing receipts and preparing bank deposit.
Respond to enquiries regarding payments and receipts.
Assist with the preparation of the annual budget and audit as required.
Payroll and Human Resources Support
Assist/support payroll processing, HR requirements and benefit coordination to assist and in the absence of the Treasurer.
Assist with employee recruitment competitions (i.e. draft job postings, review and sort applications and coordinate interviews, testing and follow up with candidates.
Coordinate orientation meetings and documentation for new hires, prepare workstations and provide tour of premises.
Coordinate staff communication to promote and foster employee wellness program.
Assist with submission of special employment program funding applications.
Document and maintain training records for all staff
Administrative Support
Provide general administrative support and back up for other Admin functions not limited to:
Maintain and update various contact lists, manuals, databases etc.; and provide on-going assistance with distribution as requested.
Assist with the organization of special events (staff team building days/public events/member events/booth attendance), including on site assistance during special events.
Conduct research as required to support the Treasurer.
Perform other related duties as assigned to meet department or Authority objectives.
Education/Experience:
Secondary school graduation diploma and successful completion of a post-secondary diploma or certificate program in business administration, or a field related to financial management or human resources management.
Minimum of four (4) years financial experience, preferably in a public sector environment.
Experience and formal training combined with demonstrated performance and ability may substitute for stipulated academic/experience requirements.
Valid Class G drivers license and access to a personal vehicle.
Additional Competencies/Skills
Demonstrated knowledge of accounting processes and attention to detail.
Proficient in computer software including MS Office Suite and QuickBooks.
Demonstrated ability to:
Interact with colleagues, Board members, volunteers and the public in a professional, respectful, and helpful manner.
Work cooperatively with others to ensure that all tasks assigned are completed with excellence and in a timely manner.
Provide excellent service to internal and external clients by focusing on discovering and meeting their needs and building and maintaining positive and effective working relationships.
Communicate effectively and concisely, both orally and in writing.
Lead by example, demonstrating integrity, creativity and enthusiasm in achieving results.
Succeed in a fast-paced environment.
Work effectively both independently as well as in a team environment.
Direct activities towards timely completion of assigned tasks and adjust priorities or resources as required.
Working Conditions
Normally, indoor office environment.
Occasionally required to extend hours to meet work demands including occasional peak periods where required to work evenings or weekends for special events etc.
Some travel, which is normally within the Mississippi Valley Conservation Authority's territory.
Language English
If you are interested in applying to this position select the Apply for Job button and you will be redirected to the online application through Mississippi Valley Conservation Authority.
Print Job Listing