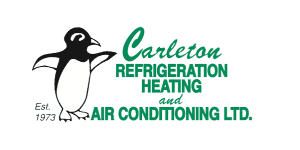 When you spend over 48 years carving out your niche, proving time and time again that you're the very best at what you do, people notice.
We're Carleton Refrigeration, Heating and Air Conditioning Ltd. and we've thrived customers in a competitive industry by being the best (and then some). We've won all sorts of awards for our customer service, and anyone looking for HVAC in Ottawa and the Ottawa Valley will tell you the same: no one provides the same level of service that we do.
Now we're looking for a talented Duct Cleaning Technician who's ready to provide exceptional customer service while having plenty of unique earning and growth opportunities with a well-respected company.
That's where you come in
As our new Duct Cleaning Technician, you'll be an essential part of delivering our exceptional Duct Cleaning services while securing future opportunities.
Our service model is what distinguishes us from other companies. We go the extra mile (and about 10 more) for customers by operating within small service windows (2 hours), calling ahead of time to confirm, and literally rolling out the red carpet when we arrive to protect our customers' floors.
As our new Duct Cleaning Technician, it is essential that you follow the customer service practices that have become the hallmark of our success.
If you're hard working and great with people there's no limit to the success you can have with us.
Practically speaking, you will:
Travel locally for scheduled appointments
Closely follow our detailed customer service guidelines
Perform duct and dryer vent cleaning services
Build familiarity and trust with customers through solid service
Keep accurate records of parts and labour
Draft invoices for customers
Ultimately, we're looking for more than just a duct cleaning technician: we want someone who's going to take ownership of their role.
Working @ Carleton
This will be a full-time, permanent position with hours from 7:30 am to 5:00 pm, Monday to Friday.
You'll make a great starting salary between $32,000 and $36,000 per year. We also offer an extended health and dental plan, access to a company vehicle and cellphone, an equipment/attire allowance, and continuing education programs.
Because we're a small company, you'll have plenty of opportunities to expand and grow in your role. We're a family business at heart, and as a new member you'll be important and valued from day one.
Qualifications
Reliable, Punctual, & Dependable
Experience in customer service or a customer-facing role
Valid driver's license and a clean driving record
Clean Criminal Record
If you are interested in applying to this position please select the Apply for Job button.